Group Exercise
Harness the power of the group
---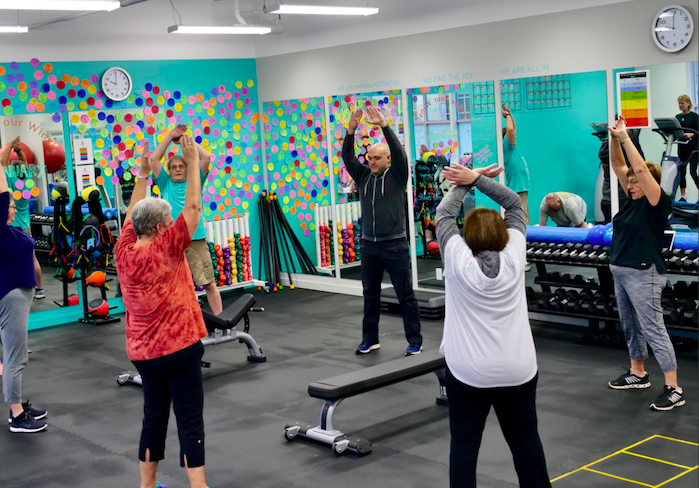 We know that community is key when creating and maintaining a healthy lifestyle. In order to succeed, we need to surround ourselves with a group of people that can support us and challenge us. We are social creatures that need to be part of something bigger than just ourselves. At LIVE WELL, we believe in the power of the group. This is why our clinics offer custom exercise programs delivered in a group setting rather than personal training sessions.

At LIVE WELL, our exercise sessions are limited to no more than 12 members, meaning that your experience is consistent and personal. No crowds, no busy waits for equipment, no rush hour. Your one-hour session is just you and your LIVE WELL friends led by your highly-trained workout coaches.
If you would like to see what a custom exercise program in a group setting is all about, we invite you to Be Our Guest and join us for a free exercise session.